Why work with Jim?
I have an interactive style blending warmth, compassion, attentiveness, and humor. I am humanistic while also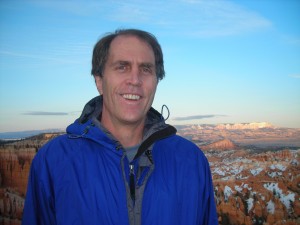 being realistic.  Only doing "chat therapy" does not seem to help many people, although being able to listen carefully is important to me. I see myself as a guide, a resource, a sort of person who helps you uncover and develop who you are and what you need for your self and for your intimate relationship.
Since I enjoy receiving training in a variety of disciplines and approaches, I am an eclectic practitioner. At times a more body-centered approach is what is needed depending on a person's individualized concerns. Other times a more cognitive, behavioral, educational, or spiritual approach is more appropriate. I emphasize tailoring therapy to each individual and couple.
I believe that paying attention to one's bodily-felt awareness is important, developing the "observer" or "witness" in oneself. I also believe in learning to enjoy the life-long process of differentiation (self-soothing), so that one can balance independence or autonomy with intimacy or relationship.
Since 1992, I've helped people from different economic, cultural, and ethnic backgrounds on a variety of issues. I specialize in intimacy problems of all sorts:  emotional intimacy, couples counseling, and marital therapy, so you can have a healthy marriage or healthy relationship with your intimate partner.
How to Work with Jim
I invite you to have an initial consultation for free, in order to meet me, express your goals, and see the office.  Many people want to work consistently with me after their consultation, and set up their first full session at that time.   Individuals and couples tend to work with me on a more regular basis in the beginning.  Then we talk about the optimal time to practice your new tools, in sessions and outside of sessions, as time goes on.   Some of my clients appreciate telephone sessions, while others like to email me to set up a Skype session when they can't attend in person.
I have a sliding-scale fee, and I am an "out of network" insurance provider, which means I can give you a HCVA insurance form for our sessions, and many times insurance companies will cover the fee.  I can be reached by phone at 303.534.8717, or by email.    I have two offices, one in east-central Boulder near 30th and Arapahoe, and one in Denver's Larimer Square.    Here are their directions: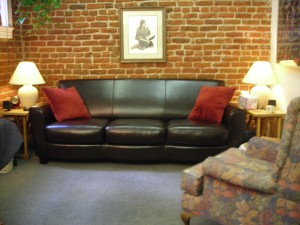 Denver
Larimer Square
1430 Larimer #301
Denver, CO  80202
map
in Denver: I-25 to Speer Boulevard south towards downtown. Turn left onto Lawrence Street from Speer. Go two blocks and turn left onto 15th St. Turn left immediately at the next street on to Larimer St. The office is at 1430 Larimer, Suite 301, across the street from the Market Deli restaurant,  in the Sussex Building. There is low-cost parking in Larimer Square between 15th and 14th, metered parking and lots nearby.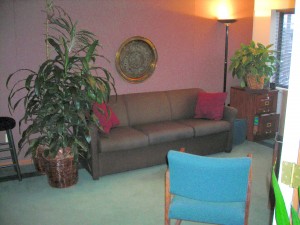 Boulder
Crossroads Gardens
1800 30th, Suite 217B
Boulder, CO 80301
map
US 36 (the turnpike) becomes 28th street heading north. Turn right and go east on Arapahoe past the 29th Street Mall. Turn left on to 30th heading north for 150 yards. Turn right in to a parking lot just past Jiffy Lube. Cross two speed bumps and park in the covered garage of the Crossroads Gardens Building, 1800 30th Street, Suite 217B.
To inquire about working together, please call my confidential number at 303.534.8717 or fill out the required information on my contact form.